Combustion Equipment Explosions
Forensic engineering evaluations to determine the cause of combustion equipment explosions.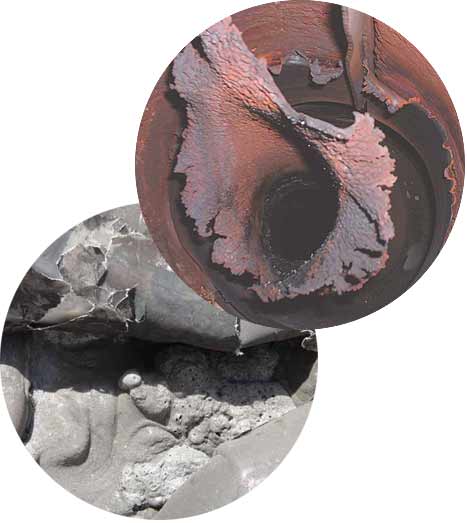 Therm-A-Cor provides forensic engineering analyses and expert testimony for:
Boiler Explosions
Process Heater Explosions
Incinerator Explosions
Oxidizer Explosions
RTO Explosions
Fume Collection System Explosions
The operation of combustion equipment must be undertaken with great care. Improper controls, poor supervision and faulty equipment have caused boilers, incinerators, oxidizers and process heaters to explode. Based on our experience with the design, fabrication, start up and operation of combustion equipment, Therm-A-Cor is qualified to prepare detailed forensic evaluations of equipment explosions involving systems burning natural gas, refinery gas, waste gas, waste liquids, fuel oils and hazardous waste.
For insurance industry and private clients, Therm-A-Cor provides reconstruction analysis of system failures where organic materials (natural gas, organic fumes, waste streams) were involved. We have evaluated duct fires, fume collection system explosions, natural gas, landfill gas and refinery gas combustion system explosions, and control system operational failures that resulted in property damage. As part of our forensic engineering evaluations, Therm-A-Cor has estimated the organic and non-organic emissions from combustion events.
Let the experience of Therm-A-Cor's engineers review your operational concerns and address the source of any explosion or over pressure event that may have occurred in your fume collection or combustion equipment.
To learn more about our equipment explosion forensic engineering services, contact us today and we'd be happy to help.